Why a Luxury Sedan is the Perfect Vehicle For You in Colorado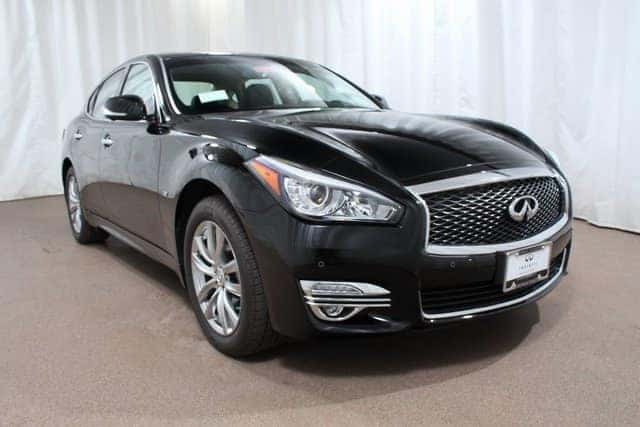 Selecting the type of vehicle to drive home from Red Noland INFINITI can be daunting….there is so much to choose from!  Do you need the spacious capability of an SUV or the sporty drive of a coupe?  How about a little of each?  The INFINITI line-up of luxury sedans is perfect for anyone needing a spacious interior paired with an exciting drive.  Our sedan options are feature-filled, fuel efficient, and powerful.  They offer the perfect blend of comfort, style, handling, and fuel efficiency.
Handling is aided with the super selection of performance features you will have on your INFINITI sedan.  These features paired with the lower center of gravity provided by this body style creates an excellent driving experience.  Our sedans are designed with an attention to detail so each component is light in weight while still being durable and effective.  This allows our sedans to have well-balanced weight for improved handling.
Fuel efficiency is assisted by the aerodynamic design of our INFINITI sedan models.  Paired with our efficient and performance-focused engine options, the INFINITI sedan provides excellent fuel efficiency.  INFINITI drivers appreciate spending less time and money at the fuel pump!  The aerodynamic design also adds style to the sedan exterior.  Our INFINITI sedan models have a sleek and sporty exterior design that really turns heads.
Comfort is essential for a vehicle to be designated a luxury sedan.  Our sedans provide spacious cabins with plenty of innovation for both driver and passengers to appreciate.  Having the four doors provides convenient access for passengers.  Even with a focus on occupants, our sedans provide plenty of capability to carry cargo.  The INFINITI sedan line-up features ample trunk space so you have room for everything from groceries to sporting equipment and luggage.
Visit Red Noland INFINITI in Colorado Springs and let us introduce you to the exciting 2019 INFINITI sedans.  Choose your favorite from our impressive inventory and take a test drive to experience the many benefits of driving a luxury sedan!