INFINITI to Unveil QX Inspiration Concept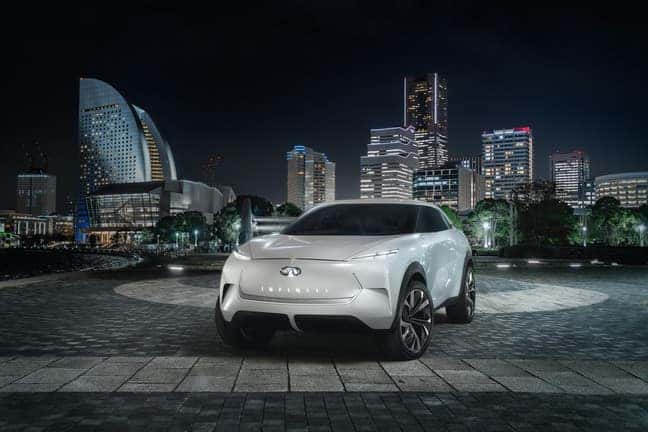 INFINITI will unveil its QX Inspiration concept at the 2019 North American International Auto Show (NAIAS).  This vehicle represents the exciting direction INFINITI plans to bring high performance, electrified vehicles into the line-up in the future.  This type of vehicle shows a new era for INFINITI thanks to new technology.  The vehicle focuses on a comfortable and spacious interior that makes a welcoming environment for both driver and passengers.  Of course, there will be plenty of innovative technology featured on INFINITI's future electrified vehicles.
THIS VEHICLE IS NOT CURRENTLY IN PRODUCTION AND IS ONLY A CONCEPT.