Choose the Best INFINITI Crossover or SUV For You at Red Noland INFINITI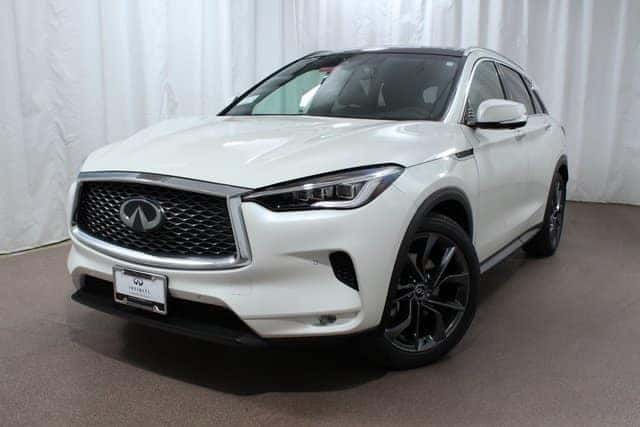 It's can be hard to choose between a crossover and a SUV sometimes because they both have so many  benefits.   The SUV and the crossover have many similarities but oftentimes have some differences that are common to each particular body style.  SUVs are usually four-wheel drive with some rough terrain and / or off-roading capabilities.  Crossovers are basically compact SUVs with some of the capability you expect from a SUV and the impressive comfort of a sedan.   
A crossover is usually built on a sedan chassis platform while SUVs are built on a truck chassis platform.  SUVs are often more rugged and heavy duty with a "body on frame" architecture, which means that the body and the frame are built separately and then brought together later when building the vehicle.  A crossover is generally what they call a unibody design, where the body and frame are built as a singular componant.  
A SUV usually has superior off-roading abilities and impressive handling.  It often provides raised ground clearance for rougher roads to handle even the worst conditions.  A crossover is usually more practically designed, which is why they make such wonderful family vehicles.  So, while there are just a few differences between an SUV and a crossover, both are super options for anyone looking for a roomy vehicle with impressive capability.  If you are in need of greater interior space and towing capability then the SUV is likely perfect for you.  If you're interested in a more easily maneuverable vehicle with comfort and style, the crossover might be best.
Here at Red Noland INFINITI in Colorado Springs, we have a great selection of crossovers (QX30, QX50, QX60) and SUVs (QX80).  Contact us today to set up a showing or stop into the dealership to take a test drive!   Whether you choose one of our sleek crossovers or powerful SUV, you won't be disappointed!