Be Prepared For Difficult Driving Conditions With Your INFINITI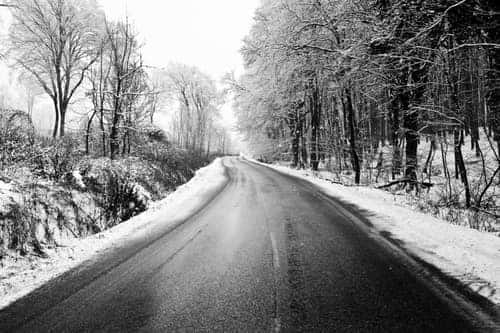 Winter driving can be scary if you aren't properly prepared for it and the dangers it can bring.  Luckily, your INFINITI is equipped with a variety of features to make each of your drives a safer one.   That means with your careful attention to the road conditions, your INFINITI can help you handle dangerous road conditions.
One of these dangers is black ice. Also called clear ice, this refers to a thin coating of ice on the road that is extremely dangerous. Black ice commonly forms when it rains, and the air is at or drops below 32 degrees, which then causes the precipitation to freeze on impact on the road. Also, when sleet and the melting snow continue to freeze and refreeze, this can create black ice. One way you can protect yourself from encountering too much of this dangerous ice is to avoid driving during times of day when the sun isn't out and avoiding shaded areas on roads.
If you must drive when the weather conditions are not the best, there are some steps you can take to protect yourself. Keep a reasonable distance between you and the vehicle in front of you because it will take you longer to stop on black ice. Don't hit your brakes on ice and don't over-correct your steering – just steady your steering wheel and release the gas pedal. Take caution when you are driving over bridges or on overpasses as they tend to be icier by nature. Overall, just take extra precaution when you are driving this winter and keep these helpful tips in mind!
Visit Red Noland INFINITI in Colorado Springs to find out about the many safety features offered on the INFINITI car and SUV line-up!