---
Advantages include:
Paying only the depreciation portion of the vehicle's value
You can move on to a new car when the lease ends
Getting a more premium car every few years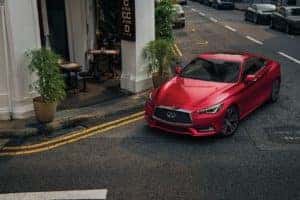 Generally, lease payments may be lower than your typical monthly payment for a purchase. In fact, they're usually only a percentage of the average payment on a loan. This can open doors to more cars that appeal to you with the newest available automotive technology every few years.
While you're essentially renting the leased car, you are responsible for any damage and should stick to your maintenance schedule. Otherwise, you could incur extra fees when you return the lease. This may include mileage overages or excessive wear-and-tear, so feel free to schedule a service appointment with us.
If you choose to lease a more premium vehicle or luxury car, a down payment may be required to offset the total retail cost of the vehicle. A sizable down payment, whether you trade in your current car or find a down payment through other means, can help lessen those payments.
When you reach the end of your lease, the finance manager will ask if you want to:
Continue the leasing cycle with a newer car
Buy out the remainder of the lease
Decide to move away from leasing and return the car
You may be asked about your intentions right away, but you don't need to supply the answer yet. Get a feel for the car you're driving and see what you think. You may decide that you love getting a new and cutting-edge car every few years.
Or you may even fall in love with the car you've got. In that case, the finance department at our dealership can work out the details of a loan. That will cover the remaining cost of the vehicle, and you can call it your own. If you're not fond of leasing or want to pursue other automotive adventures, we can arrange that as well.